Over the coming months, hear stories right from our very own staff about why Career Edge and the work that they do is so important to them.
Over the coming months, hear stories right from our very own staff about why Career Edge and the work that they do is so important to them.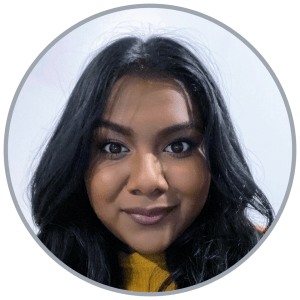 Growing up, I was always told that my goal should be going to school and getting a job that could support me in life. The plan was grade school, post-secondary, and work – this was ingrained in me. It was a good plan, a great plan even, but when the time came for me to start working after graduating, I was stuck. My plan didn't prepare as to how to get a job in my field. I had professors, mentors, and people within my network tell me 101 ways to get hired, but none of it seemed to be working for me. I applied to countless HR jobs that I was remotely qualified for on every job board I knew of. I reached out to professionals whose careers I had admired. I personalized every resume, cover letter, and email, making sure that I represented the best version of myself. Yet, I never heard from anyone – not for a rejection letter, not for an interview. Like many recent graduates, getting hired in your own field seemed impossible.
That was until I found out about Career Edge. I heard about Career Edge through a friend. It was a passing conversation where I had briefly thought I would check the website when I got a chance when I did some research on Career Edge and learnt about how Career Edge has launched thousands of careers for recent graduates, skilled newcomers to Canada, and people with disability. Career Edge sounded wonderful – a little too wonderful, and I immediately became skeptical, thinking this program seemed too good to be true. As a recent graduate who was desperately searching for a job, I registered on the Career Edge website. Within a couple of weeks of registering, I got in touch with a Talent Specialist and was set up with an interview. The process was unlike any other job application that I had experienced. The Talent Specialist team was kind and accommodating with any needs that I had, and most importantly, Career Edge made me feel like a person and not just a resume. Soon after, I got hired in my field, and with Career Edge, no less as a Talent Specialist.
Starting my career had been a difficult and isolating journey, but Career Edge changed that for me. Career Edge has provided me with a meaningful job where I have room to learn and grow and express my thoughts and have my voice heard. What makes Career Edge unique is that it embraces everyone from every walk of life. Everyone on the Career Edge team and all the registrants and interns have a different story that is different from one another, which is understood widely throughout the organization. This understanding allows Career Edge to help everyone individually, and I say this as someone who was a Career Edge registrant.
I am beyond grateful for the opportunity that Career Edge has given me because Career Edge is not just an organization but a community where people like you and I can be given a voice and a fair opportunity to achieve our goals.