Hire 150 Interns Challenge
#canada150interns
CELEBRATE CANADA'S 150TH!
As Canada's first online job posting board, we are challenging employers to rally behind their respective Canadian industry to hire 150 interns through Career Edge in 2017. Career Edge has helped thousands of Canadians successfully join the workforce, but we know we can do more. With your leadership and our expertise, we can lay the foundation for Canada's future workforce, together.
Accept the challenge, spread the word, and show off your organization's national pride.


FINANCIAL SERVICES &
INSURANCE

GOVERNMENT,
EDUCATION &
NOT-FOR-PROFIT

HEALTHCARE &
PHARMACEUTICALS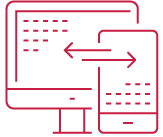 MEDIA, IT &
TELECOMMUNICATIONS


PROFESSIONAL SERVICES, RETAIL & CPG

UTILITIES, MANUFACTURING &
TRANSPORTATION
The Hire 150 Interns project (#canada150interns) is a part of the 150Alliance, a network of groups, individuals, and organizations working together
to promote action, engagement and impact around Canada's 150th anniversary (#canada150).