Don't know what our recruiters want when they screen applications? For Valentine's Day, our talent acquisition team lets you in on what impresses them when they review submissions. So, when you're applying for your next job, remember these!

"What I LOVE to see in applications is the relevant experience to the job they are applying. If they are students, they can put some relevant projects that they worked on. Also, I like to see graduation dates in the application if they are still studying. Even if the graduation date is yet to come, it's great to see the end date to understand availability of the candidate.
"I like to see simple and short (up to 2 pages) applications without any design attributes. If the application is for a designer role, it's better to put the portfolio link in the application."
-Anna Khachatryan, Talent Specialist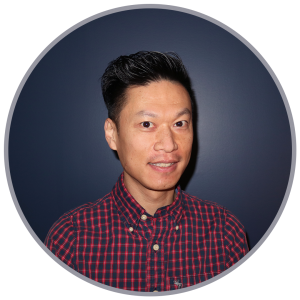 "I would love to see: (1) applicants applying to the right jobs [an applicant put the job title "Human Resources Coordinator" on the cover letter & resume while the application is sent to "IT Project Manager"], (2) applicants writing a consistent name throughout the recruitment process, and (3) a one-page cover letter and two-page resume with relevant experience and no typos or grammatical mistakes.
"Job searching is similar to finding love. You present yourself the best, prepare to give good answers in an interview (conversation), and have a strategy to win (a job or a partner 😊)."
-Leo Luk, Senior Talent Specialist
"It may sound cliché but I love seeing first in a job application a polished, organized, clean, and nice resume because the first impression I get from a candidate is their resume. It says a lot about the candidate. If they have a good resume, in terms of length, clarity, visibility, being to the point and avoiding irrelevant stuff, I am more convinced to approach the candidate for the next step in their job hunt."
-Mahta Molatalab, Bilingual Talent Specialist
"I love when I see a candidate who has very clearly put in some effort to their application. When I see that they have taken the time to tailor their resume and write a personal cover letter instead of a generic one it shows they actually want that job and shows they are serious about job searching. When I see this type of candidate effort, I am more likely to keep that candidate in my back pocket for when I have other positions available."
-Julie Page, Talent Specialist
"I love coming across resumes in which formatting is perfectly done – no grammar or spelling mistakes throughout. This is of high importance to me if I am going to showcase an applicant's resume to a hiring manager as my credibility would be considered."
-Alan Tang, Talent Specialist