CAREER EDGE BUSINESS CASE COMPETITION
Saturday, February 23, 2019  •   9:00 a.m. to 6:30 p.m.
Ted Rogers School of Management
APPLICATIONS ARE NOW CLOSED
About the Competition
The first-ever Career Edge business case competition will focus on contextual leadership of culture for inclusive growth.
Student delegate teams will compete for a $3000 prize pool, showcasing their analytical and presentation skills, by dissecting a real-life business scenario and offering recommendations to industry judges.
The full-day affair includes case cutting, a panel discussion, and opportunities to network with executives from top employers in the business sector!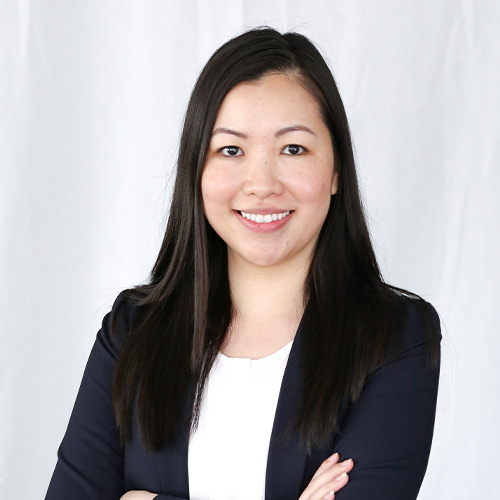 Lien Chia completed her second degree at the Ted Rogers School of Management with a Bachelor of Commerce in Human Resources and Organizational Behaviour. Her passion for learning and development has continued to grow within the Ontario Public Service, where she works as the Senior Policy Advisor within the Labour Relations Policy and Strategic Initiatives Branch, Treasury Board Secretariat. Lien is responsible for assessing, developing and coordinating enterprise LR and Leadership programming for senior leaders and executives. Her work also includes development of a Divisional People/ Culture Strategy, employee engagement, and marketing initiatives.
She has over 15 years of management experience, and has worked in non-profit, private and public sectors. She combines her creativity, project management, and leadership skills to direct teams and execute successful projects. In her spare time Lien cooks, serves as a mentor to business students, and volunteers for social causes.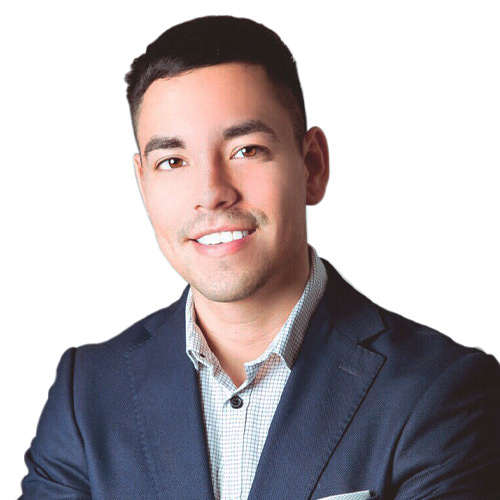 Henry Guerreiro landed his dream job working as an Employee Relations Coordinator at retailer H&M Canada. He credits his training at George Brown College for helping him get there.
Graduating in 2015 with an advanced diploma in Business Administration - Human Resources, Guerreiro's career trajectory has taken him from a management role at staffing firm Robert Half, through progressive roles as HR administrator and then HR coordinator at national publishing company Postmedia.
With over 15 years of experience in Human Resources and Telecommunications, Carol has held various progressive positions within HR, focusing on Labour Relations, Change Management, Mergers and Acquisitions, Talent Management and consultative HR support.
In her current role at Rogers Communications, she leads a national team in a transformation role focused on attracting the best and brightest millennial talent, delivering an award-winning Onboarding Program, and implementing experiential learning strategies; ones that drives an efficient and effective learning journey, and provides a great experience to the 25,000+ employees at Rogers.
Carol's educational background includes a BA in Psychology, Certificate in Human Resource Management, B.Ed. in Adult Education, and an MA in Education.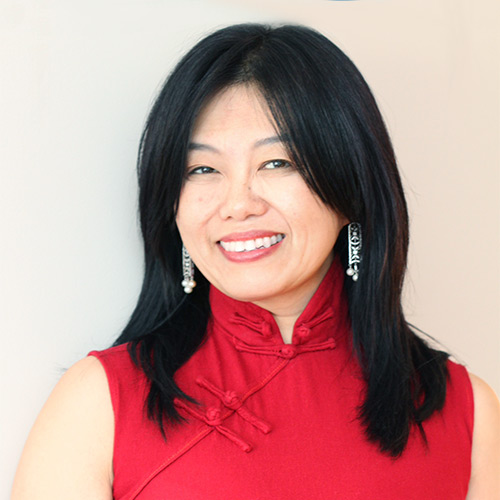 Vivian Li currently leads RBC's Inclusive Recruitment team. In this role, Vivian designs and delivers enterprise wide inclusive recruitment strategy to help RBC build its competitive edge through attracting and attaining an inclusive workforce, with a special focus on talent from diverse communities such as persons with disabilities, indigenous peoples, visible minorities/newcomers to Canada, LGBT+, women, etc. Internally, Vivian's work has been focusing on raising awareness and removing hiring biases through trainings and employee/leadership engagement. Vivian is passionate about her role as it creates innovative win-win solution to bring diversity of thought to the organization she is proud to be part of.
Vivian has over 15 years of experience in HR and HR technology, with a special focus on Diversity and Inclusion, Leadership, Talent Development, HR data analysis and project management. Vivian holds a master's degree from China.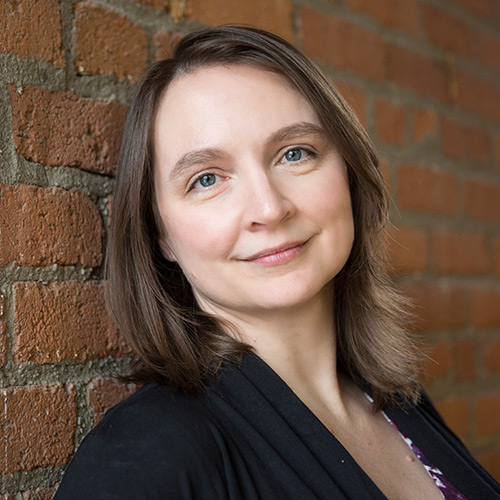 Dr. Trina Foster is the Chief Executive Officer of ONESTEP – Ontario's umbrella organization for the community-based training and employment (CBET) sector. She has over a decade of experience in stakeholder engagement, relationship management & facilitation, and evidence- informed policy development. She is a proven leader in the creation, management, and communication of evidence and ideas across a wide range of topics and areas. She has worked in a variety of environments and across sectors to demonstrate how evidence-informed activities can inform and support all stakeholder communities.
A born and raised east coaster, she has since lived/studied/worked in five countries and 9 cities. She serves on the Board and/or Advisory Committees of various charities and not for profit organizations. Building on her passion for supporting leadership development in youth, she volunteers with Scouts Canada, and is a regular speaker at secondary and post-secondary institutions on topics such as non-traditional career pathways and building inclusive economies.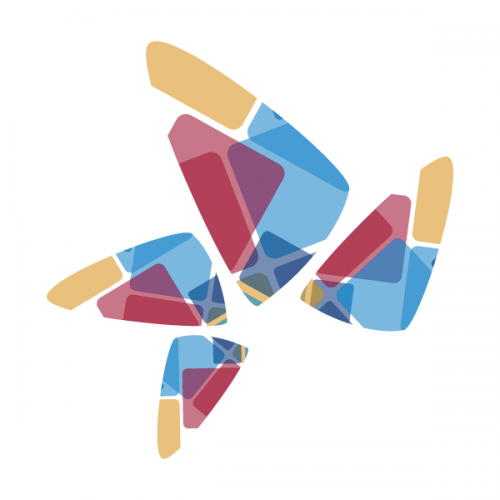 Dorena Quinn is the global Head of Talent at IAMGOLD Corporation, a mid-tier gold mining company based out of Toronto with assets in three continents where she is responsible for the architecture, design and implementation of global HR programs, with employee experience and irresistible culture at the forefront. Previous to that, Dorena was Vice President of People and Culture at Numeris where she enjoyed 15 years of creating and implementing a talent philosophy as a passionate ambassador of change and engagement; at both the organization, executive and Board level.
Dorena is an avid member and support of many women's groups, promoting diversity and inclusion as contributing judge to the Diversity 50 Champions & Proxy Committee; Coach with the Women in Leadership Program at PwC, and a judge and member of the HRPA's Awards of Distinction Committee.
Dorena braves these cold Canadian winters, with weekend skiing with her 6-year old son Evan, in their small community of Caledon Village, Ontario.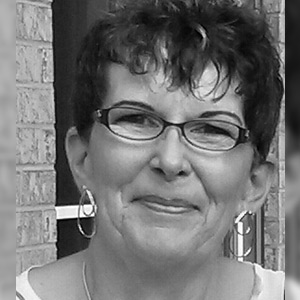 Wendy Abbott
Global Director, People Experience, EAInfoBiz Inc.
Responsible for the strategic development of EAInfoBiz's growing Human Resources organization, leading talent attraction, ret0oklention and expanding its corporate culture as the company ramps up for significant anticipated growth in US, Canada, India. With over 30 years in the Human Resources field, she brings expertise in diversity, employee engagement, talent acquisition management, and organizational and professional development.
"My focus is in matching talent with opportunities and supporting their continued growth. My passion is employee engagement and client satisfaction."
Chris Chen
Finance Director, Asset Management Ontario
Chris is the Finance Director at Asset Management Ontario, and organizations that aims to foster a center of excellence and innovation for public sector asset management in the Province of Ontario.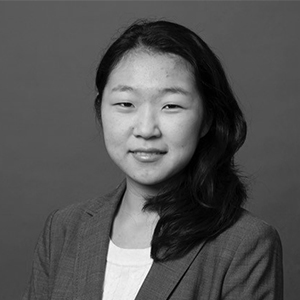 Jenny Ge
Policy analyst, Ontario Public Service
Jenny is a Policy Analyst with Ontario's Ministry of Health and Long-Term Care. She has extensive experience in program management and policy development. In addition to her work with the long-term care homes sector, Jenny has worked with the Ministry of Municipal Affairs and Housing, the Government of Canada, Robarts Research Institute and the Advanced Facility for Avian Research.
Jenny is passionate about volunteering in the local community and providing mentorship to the next generation. Jenny has a Honors Business Administration (HBA) degree from Ivey Business School and a Bachelors of Science, Honors Specialization in Genetics and Minor in French Studies, from the University of Western Ontario.
Sydney Helland
Career Edge Alumna
Sydney Helland is a digital content strategist and design geek with a background in marketing and photojournalism.
She specializes in communicating complex information in a clear and accessible way and has been responsible for scoping and designing a diverse range of websites, from teaser splash pages to large-scale search engines.
She is also a Trans-Canada cyclist and is currently writing a guidebook based on her experience. When she's not in front of a computer, she is usually found riding her bike around Toronto in search of craft beer and cheese samples.
Valerie Khan
Consultant, Alpha Woman Co
Valerie Khan is an accomplished Talent Acquisition Leader with over 19+ years of expertise leading talent acquisition teams across Canada, the US and Europe for leading brands including GE, CIBC and BMO.   Valerie has a led the design, build and implementation of best practice sustainable recruitment solutions.  Areas of expertise include: talent acquisition technology and processes, employer branding, social media recruitment and diversity & inclusion strategies.
Throughout Valerie's career she has been responsible for the development and implementation of innovative talent acquisition solutions, recruitment marketing initiatives and diversity strategies to give organizations a competitive advantage to identify and hire top talent.
Currently, Valerie is embarking on the next chapter of her career as an independent Talent Consultant & Senior Contributor for www.alphawomanco.com
Valerie also serves as an Executive Board Member for www.ourplacecommunityofhope.com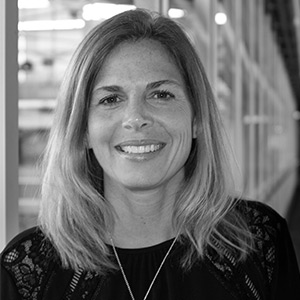 Jennifer Longworth
Senior Director, Human Resources, Loblaw Companies Inc.
Jennifer Longworth is a current Senior Director of Human Resources at Loblaw Companies Limted.  Jennifer's career has spread over 20 years in Human Resources starting in the early days in the construction industry and growing her career in construction working on some of the largest construction projects in Canada and working for Aecon, Canada's largest construction and infrastructure development company, providing strategic HR support for the company across Canada and internationally on highways, airports and dams across the world.
After spending many years in construction, Jennifer moved on to join Loblaw's where she has spent the last 10  years of her career as a strategic business partner to many areas of Canada's largest retail and drug store.  Always an advocate of further education and a graduate of Ryerson with her B. Comm and MBA from Athabasca University, Jennifer continues to support the development of brilliant young minds through events such as this.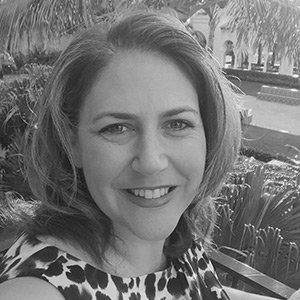 Carrie Millen
Sr. Manager, Sales Training, Softchoice
Carrie has been involved in sales, training and leadership for over 20 years. She's certified to deliver a variety of training programs, including Challenger and also has a certificate in adult learning. Most recently she received her designation as a CSL Certified Sales Leader from CPSA. Her focus is on increasing the performance of those in the classroom and those on her team.
The three words that best describe her are food, family and fun. She loves to bake and cook! Food makes people happy and unites us. She is motivated to be a role model for her two teenage daughters. Her passion for fun is evident in her mission to put a smile on someone's face every day. She finds fun in her everyday activities, playing slo-pitch on weekends and travelling around the globe on her next musical adventure.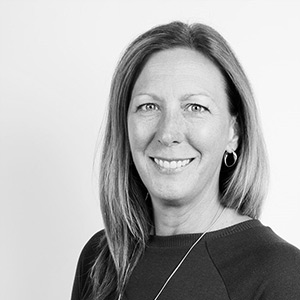 Shelly Mlynarczyk
Director of Sales, Adhesives Division, Canada, Henkel
Shelly has spent her career in the Packaged Goods Industry. Upon finishing an Honours Business Degree from Wilfrid Laurier University, Shelly joined Calvin Klein Fragrances as they began operations in Canada.  Her roles ranged from Financial Analysis to Operations over a 6 year period.
After studying part time for her MBA at the Schulich School of Business, Shelly moved to Unilever Canada's Headquarters into the Marketing Department where she support brands such as Dove, Vaseline, Sunlight and Breyers. Shelly subsequently spent 18 years in Customer Development, driving the growth of all Unilever brands with most major customers, including Walmart and Shoppers Drug Mart, at a Senior level.
Throughout her career, Shelly has had an interest in helping young professionals determine their path. She was an active member of the University Recruiting program at Unilever and now a lead for the Coop program within Henkel. She also volunteers as a professional mentor for the Network of Executive Women (NEW).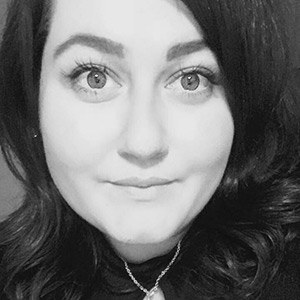 Natalie Pedrosa
Manager, Talent Acquisition, Indigo
Talent and HR practices have always been a passion for Natalie. Having studied HR, she quickly fell in love with the space and the impact it can have on broader business success.
Today, she's particularly interested in exploring new ways of delivering the optimal candidate experience. She's fascinated by the influence a brand can have on recruitment, and vice versa. Natalie was also recruited through Twitter, so she appreciates the role that new platforms and channels play in today's talent acquisition arena. After many roles at Indigo, she is currently the Manager of Talent Acquisition Programs.
Outside her day-to-day work, Natalie likes to share her interests and insights with the HR community in Toronto, as a regular speaker at industry events and local Universities, and as one of the organizers of Toronto's DisruptHR meetups.
If you want to talk to her about anything other than HR, dogs are usually her topic of choice!
"My focus is in matching talent with opportunities and supporting their continued growth. My passion is employee engagement and client satisfaction."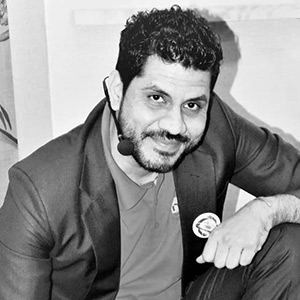 Dr. Vineet Sharma
HR Generalist, Rogers
Dr. Vineet Sharma is a human resource professional with significant and progressive experience of 15 years across diverse functions of HR. He has been working intensively in Recruitment, Training & Development, Talent Management and Organization Development areas of Human Resources. In many assignments, he worked with leading consulting firms like McKinsey, Korn Ferry HAY Group, Capgemini and PwC.
A seasoned certified 'Executive Coach' by ICF, Dr. Vineet has also contributed in helping a strong leadership pipeline through solution-focused Coaching interventions. People Development is his passion and helping others to bring out the best in them is his mission.
Dr. Vineet is an active member of HRPA, Canada (Human Resources Professionals Association). As a six-sigma green belt certified professional, his passion is to make people practices and processes more robust.
"Keep Learning; keep growing."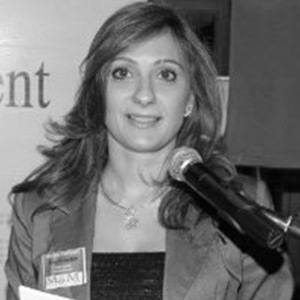 Sandra Shehadeh
Management Consultant, City of Mississauga
Sandra was born and brought up in Kuwait. Moving to Canada, she joined the City of Mississauga in 2011 through a Career Edge internship and has been there since. She worked with Corporate Business Planning, Human Resources and is currently a Management Consultant in the Corporate Services Department.
Her previous positions include Advisor to CEO of the National Bank of Kuwait, Director of HR, Administration and Marketing Divisions in Kuwait Finance and Investment Company, and Director of HR in a Not for Profit in Kuwait.
Sandra graduated from Florida International University in Miami and she holds an MBA from the Maastricht School of Management.
In her spare time, Sandra loves to travel, visit museums, and read books.
Karen Sihra
Director of Inclusion & Diversity, Canadian Pension Plan Investment Board
Karen Sihra joined CPPIB in 2018 as a Director to lead the enterprise-wide Inclusion and Diversity efforts. Prior to this appointment, she was at TD Bank where she held a number of progressively senior business roles with her final appointment being the lead for their Women In Leadership and Business specific inclusion and diversity efforts.
Karen has an MA and a PhD from the University of Toronto where her academic interests focused on Humanities, Social Sciences and Social Justice in Education.  She has taught university-level courses and seminars on related subjects including "Diversity Matters" and "Ethics, Social Responsibility and Sustainability". She has also published work in international books and journals on topics of peace and social change.  Her passion also manifests in her active involvement in community volunteering with a focus on enhancing opportunities for others, especially women.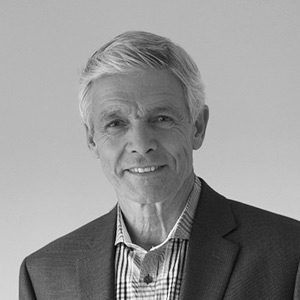 Jim Thomson
Executive Advisor, Altitude HCM Inc.
Jim is Executive Advisor for Altitude HCM Inc., where he focuses on assessing and developing the Emotional Intelligence of leaders at all levels. His business career spans over 30 years in senior leadership positions with companies in the electrical, automotive, materials distribution, and service sectors. Jim's broad experience includes corporate administration, shareholder relations, business development, and Human Resources.
A graduate of the Royal Military College of Canada, and the Canadian Forces Command and Staff College, Jim served in the Royal Canadian Air Force primarily as a flying instructor, fighter pilot and fighter weapons instructor.  He was Commanding Officer, 42 Radar Squadron, Cold Lake, Alberta prior to transitioning to his business career.
Throughout his dual career, Jim has been deeply involved in teaching and coaching others.  His passion is to engage with emerging leaders, coach their development, and then "let them fly". He is certified in the Brantas Performance Inc. psychometric assessment, the MHS Emotional Intelligence EQ-i 2.0TM and EQ 360 assessments, and the Leadership Practices Inventory (LPI) 360 assessment (The Leadership ChallengeTM).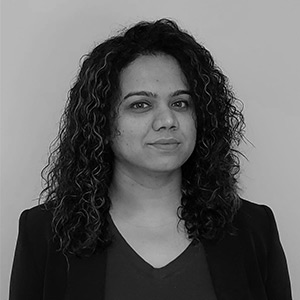 Pallavi Kodila Srikanth
Specialist, People Experience, EAInfoBiz Inc.
With a Post Graduate Degree in Engineering and vast experience as a HR professional in diverse environments, Pallavi is actively engaged in learning the brain science behind people, culture and growth requirements in organizations. With over 6 years in the Human Resources field, she works towards striking a balance between the diverse needs of the business and the nuances of the team. She believes in approaching people and problems, one at a time.
She lives by the motto: "Continuous learning and engagement can create a path to continuous growth of a business and the success of its people."
Sunny Kykunthan
Senior Manager, Employer Brand & Marketing, RBC
Sunny Vykunthan is a Senior Manager of Employer Brand & Marketing at RBC. His passion is building better experiences for employees through human centric design, communications and marketing techniques. In 2015, he started at RBC through the Career Edge program and was awarded the Career Edge Intern of the year. Outside of work, he enjoys giving back by working with organizations that are close to his heart.
Eligibility Criteria
To be eligible, you must:
Assemble a team
of 3-4 undergraduate students (3rd and 4th years)
Complete an application form
One form per team
Submit a resume
for each team member
Career Edge will select 15 teams to participate. If selected, you will receive a link to submit their team registration fee.
Application Details
Deadline to apply
Friday, January 18, 2019 at 11:59 p.m.
EXTENDED to Sunday, January 27, 2019 at 11:59 p.m.
Registration Fee
$40 per team*
*All registration proceeds will be donated to the Centre for Addiction and Mental Health (CAMH).
Special thanks to our sponsor
EAInfoBiz Inc. is one of the fastest growing Canadian Technology Consulting firms.
EAInfoBiz Inc. was founded in 2013 and is built on the client first business approach; with a goal to providing measurable value to our clients – by reducing time to deploy projects and consistently deliver quality solutions.
We are a Professional Services organization specializing in Implementations, Upgrades, Advisory / Strategy / Business Process Reviews / Re-engineering centered on Oracle products.
Headquartered in Toronto, Ontario, we have a proven track record of providing Technology Consulting services across our 3 current regions in Canada / USA / India.
EAInfoBiz Inc. can be online at www.eainfobiz.com.
This event is hosted in partnership with