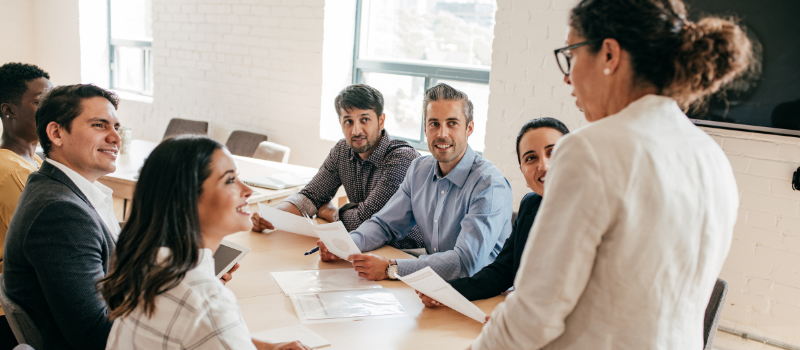 Leading a team isn't always easy; some team members are naturally "easier" to work with than others. But there is a reason behind this.
This could be due to the disconnect between your leadership style and your team members' personalities and preferred styles.
While leadership can be a fluid concept, many leaders adapt their leadership styles to suit their teams. This is especially true the more experience they get, as they learn to be lenient with what their team needs.
To become a successful leader, you must understand your current leadership style to recognize and improve your skills. Learning about different leadership styles can be the key to unlocking your team's potential.
What is Your Leadership Style?
Understanding your leadership style can determine your compatibility with your team members and leaders, whether you're a leader or a team member. Instead of wasting time trying to understand each other, take the following quizzes to help you and your team member know your style and find ways to work together.
Leadership Style Quiz for Leaders
Understanding your leadership style can aid in effective communication and successful collaboration with your team.
Take this quiz to determine your leadership style. 
Leadership Style Quiz for Team Members
Knowing your preferred leadership style helps you communicate effectively and work well with your team's leaders.
Take this quiz to determine your preferred leadership style.
So what are the different Leadership Styles?
This guide explores various leadership styles, helps you identify your preferred style, and offers quizzes for both leaders and team members. Let's dive in!
Authoritative Leadership
An authoritative leader has a clear vision and confidently communicates it to their team. They inspire and motivate team members to reach their full potential.
An Authoritative leader is likely to:
Have a clear vision for their team and effectively communicate it.
Set high standards and expectations for the team's performance.
Recognize and celebrate the achievements and successes of team members.
Regularly analyze team performance and identify areas for improvement.
You would work best with team members who perform best when they have clear expectations and appreciate a leader who regularly evaluates the team's performance.
Examples of Authoritative leaders
Dr. Martin Luther King Jr. A remarkable leader who successfully rallied a nation toward a common vision with his strong leadership.
Democratic Leadership
Democratic leaders value collaboration and teamwork, often seeking input from team members before making decisions. This fosters a sense of ownership and promotes a positive work environment.
A Democratic leader is likely to:
Value and incorporate input from team members in decision-making processes.
Actively seek feedback from team members to improve leadership skills.
Welcome open communication and create a safe environment for ideas and concerns.
Encourage calculated risks and support innovative ideas from team members.
You would work best with a team that appreciates being involved in decision-making processes and enjoy working in a collaborative environment.
Examples of Democratic Leadership
Indra Nooyi. The ex-CEO of PepsiCo who had a collaborative approach. She listened and encouraged her team to share their thoughts and concerns.
Transformational Leadership
Transformational leaders focus on driving change and innovation. They challenge their team members to think creatively and push the boundaries of what's possible.
A Transformational leader is likely to:
Challenge and encourage team members to think creatively and embrace change.
Delegate responsibilities and provide necessary resources to empower team members.
Address conflicts within the team proactively and constructively.
Foster a sense of shared purpose and align individual goals with organizational objectives.
You would work best with team members who are likely to thrive when the leader challenges them to be creative and fosters a sense of shared purpose.
Examples of Transformational Leadership
Jeff Bezos. Amazon's success is due to Bezos' innovative leadership style, which motivates employees to explore new products and opportunities.
Laissez-faire Leadership
Laissez-faire leaders give their team members high autonomy, trusting them to make decisions and solve problems independently. This style works best with experienced and self-motivated teams.
A Laissez-faire leader is likely to:
Trust and empower team members to make independent decisions.
Build strong relationships based on trust and loyalty with team members.
Mentor and coach team members to support their professional growth.
Embrace new ideas and encourage innovation within the team.
You would work best with team members who prefer working independently and making their own decisions without constant supervision.
Examples of Laissez-faire Leadership
Warren Buffet. The CEO of Berkshire Hathaway and is also known for his hands-off approach to managing his company's subsidiaries.
Servant Leadership
Servant leaders prioritize the needs of their team members, focusing on their growth and development. They foster a supportive environment where everyone can thrive. Example: Howard Schultz, former CEO of Starbucks, who emphasized employee well-being and development throughout his tenure.
A Servant leader is likely to:
Prioritize the well-being and professional growth of team members.
Adaptable and adjust leadership style to meet the team's needs and situation.
Lead by example, demonstrating the values and behaviours expected from the team.
Remain calm under pressure, guiding the team through challenges.
You would work best with team members who appreciate an empathetic leader who listens and encourage the well-being of the team.
Examples of Servant Leadership
Mahatma Gandhi. He led and empowered the Indian people without seeking power or status. His focus was serving their needs.
Matching Leadership Styles with Team Members
So now that you know your style and your team's preferred leadership style, what do you do with this information?
Understanding your unique leadership style and the preferences of your team members can significantly impact team success. Here is what you can do next…
Assess Team Preferences
Once team members have identified their preferred leadership styles, openly discussing these preferences within the team is essential. This can lead to more effective collaboration and better overall team dynamics.
Adapt Leadership Approaches
No one-size-fits-all approach to leadership exists. Effective leaders must be able to adapt their style to suit the needs and preferences of their team members. Leaders can create an inclusive and supportive work environment by understanding and valuing different preferences.
Ongoing Development
Regularly reassessing leadership styles and team preferences can help leaders and team members grow and evolve. As individuals and teams develop, their preferences and needs may change, so it's essential to maintain open communication and adapt accordingly.
By exploring various leadership styles and engaging in open conversations about preferences, you can create an environment where everyone feels supported and empowered to reach their full potential. Remember, leadership development is an ongoing process – be open to learning, adapting, and growing as a leader and team member.