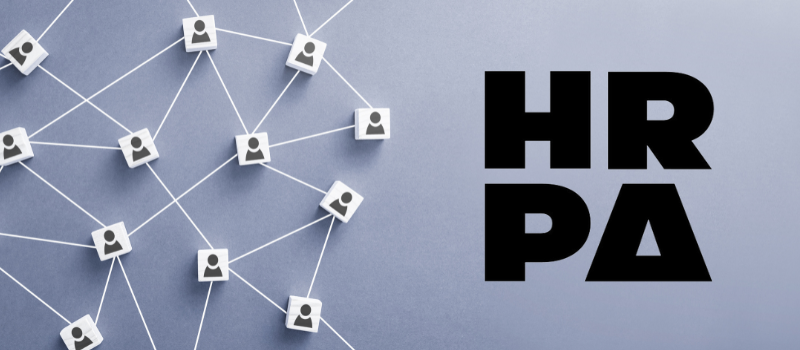 So you want to take your existing HR experience to the next level? And HRPA is the first thing that comes to your head. Great!
You might be asking, where should I start?
In this article, we will guide you step by step to acquiring HRPA.
What is HRPA?
The Human Resources Professionals Association (HRPA) is a crucial resource for HR professionals in Canada. Primarily focused on Ontario, HRPA regulates the HR profession by issuing HR designations representing the national standard for excellence in human resources management.
When you register with HRPA you join a community of HR professionals committed to learning, ethical HR practice, and advancing their career forward. Each member or student registered with HRPA is listed on HRPA's Public Register.
Why do you need HRPA?
Joining the Human Resources Professionals Association (HRPA) can be beneficial for HR professionals for several reasons:
Professional credibility: HRPA designations signify high expertise and knowledge in the HR field. These designations can enhance your professional credibility and make you more attractive to potential employers.
Networking opportunities: HRPA offers a platform for HR professionals to connect, network, and share experiences with peers. This can help you build valuable relationships within the industry and facilitate learning from others.
Continuous learning: HRPA provides access to various resources, workshops, conferences, and seminars that can help you stay updated with the latest trends, best practices, and legal requirements in human resources management. This supports continuous learning and professional development.
Regulatory compliance: In Ontario, HRPA regulates the HR profession, ensuring its members adhere to a code of ethics and maintain professional standards. Joining HRPA demonstrates your commitment to ethical and responsible HR practices.
Advocacy: HRPA actively represents the interests of its members to government bodies and other stakeholders. By being part of HRPA, you contribute to a collective voice that can influence policy and legislation affecting the HR profession.
How to Register
Ready to register with HRPA?
You can apply through an online application. Click "Apply Now" to create an account and launch the application. To complete the application, you'll need to choose one of the three registration classes for new members.
HRPA Registration Classes
The three registration classes for new applicants are:
Practitioner, Student, and Allied Professional.
Each has different eligibility requirements:
The three registration classes for new applicants are Practitioner, Student, and Allied Professional. Each has different eligibility requirements:
Practitioner is the main registration class for new applicants. You should apply as a Practitioner if you are not eligible for the Student or Allied Professional Classes. You don't have to be currently working in HR to apply as a Practitioner.
Student registration is open to individuals currently enrolled in a full-time HR program who are not working full-time. Supporting documentation, such as a copy of your course registration, an unofficial transcript, or a letter from your educational institution confirming your program and course load, is required to be uploaded as part of the online application process. Recent graduates are not eligible for Student registration.
Allied Professional applies to individuals who are members of another self-regulated profession in Ontario. Check the complete list of allied occupations here.
HRPA For Internationally Educated Professionals (IEP)
HRPA offers a discount on initial registration dues to individuals who are new to Canada within the last two years through the Internationally Educated Professionals (IEP) Program. To apply as an IEP, and to review the eligibility requirements.
When to Register
HRPA's registration year starts on June 1st to May 31st.
You may join at any point in the registration year, and your registration fees will be prorated to reflect the number of months remaining until the end of the year.
Regardless of when you first join, you will be required to renew your registration by the following May 31st.
The only exception is students – students who register in March, April or May exclusively benefit from 15, 14 or 13 months of registration and will only need to renew the following year.
Registration Fees
Your initial registration fees are calculated based on three things:
The number of months remaining in our registration year at the time you join
Your registration class
Whether you are In the Province or Out of the Province
Check the breakdown of initial registration fees here.
Good Character Questions
Now as you're ready to apply for HRPA, you fill out your application, and you'll come across 13 intriguing "Good Character" questions. Don't worry. These questions are a standard part of the process for regulatory associations like HRPA!
Answering "yes" to one or more questions doesn't spell doom for your HRPA dreams. In fact, if you say "yes" to any of them, you'll receive a friendly call from a staff member who's eager to learn more. The Registrar will carefully review your responses and might give your application a thumbs up or pass it along to the Registration Committee for a final verdict.
Hold onto your hats because you can expect a decision from the Registration Committee in just two to four weeks! They'll also share the rationale behind their decision, keeping you in the loop every step of the way. Remember, the "Good Character" questions are just a stepping stone to your thrilling HR adventure!
Application Timeline
The processing of new applications typically takes between 5 to 10 business days. You'll receive a welcome email once it's processed, so hang tight!
Designations
Registrants of HRPA may pursue one of the three designations that HRPA offers: the CHRP, CHRL, and CHRE. Each designation has a different set of requirements that they must meet to obtain the designation. Learn more about each of the different HRPA designations.
If you're looking for an HR job, you can always look at our open opportunities with Career Edge.
Article by Saradha Swaminathan