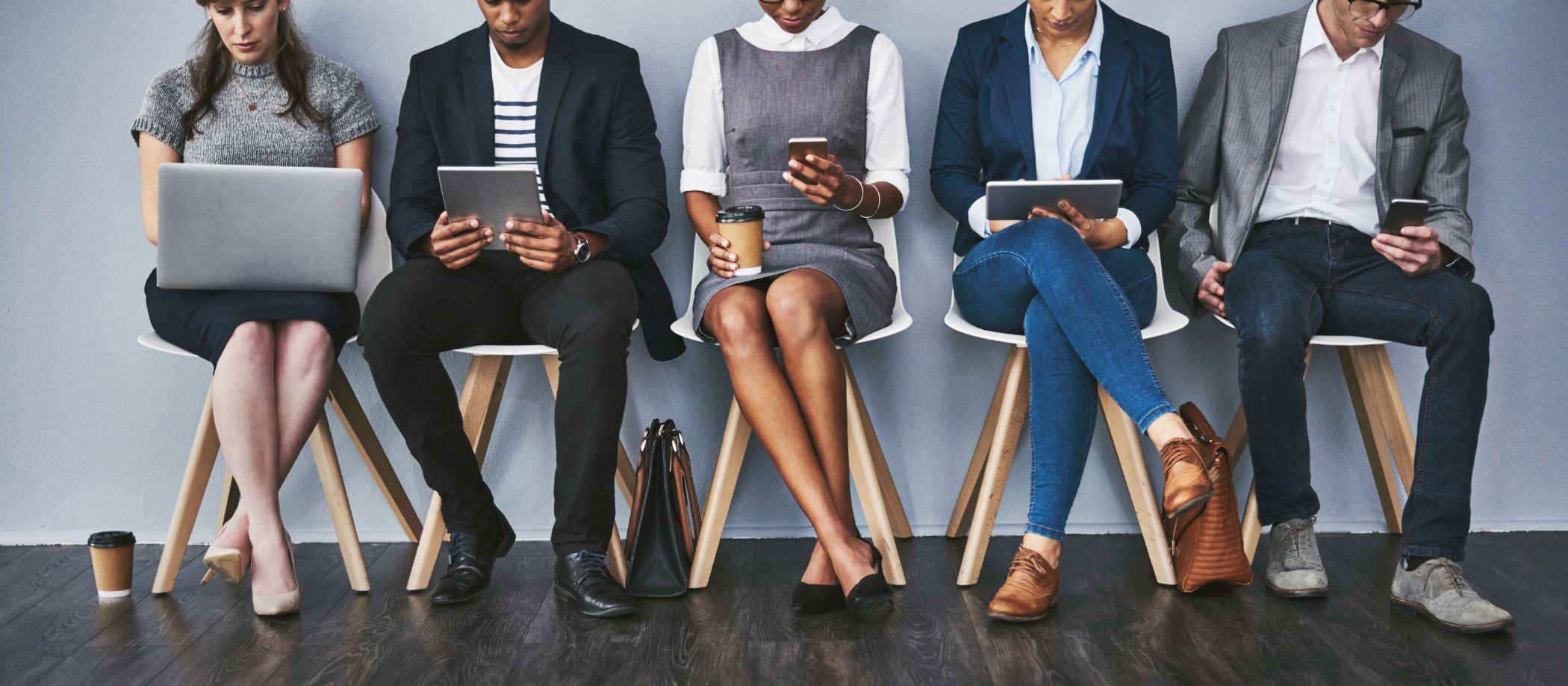 Recruitment is such a tedious job. You're on a constant hunt for the best and brightest talents. Whether you're a recruiter or an employer looking to improve your recruitment process, it's essential to recognize the most common mistakes you could be making to streamline the process, save time and resources, and eventually secure the best talent.
In this article, we'll provide the most common recruitment mistakes employers make, how they can hurt your business and ways to improve the process for better results.
Recruitment Mistake#1: Inadequate Job Descriptions
When it comes to finding the ideal candidate for your company, it's essential to have an accurate job description. Unclear or broad job descriptions can attract unqualified applicants.
To ensure clarity, it's essential to give complete and accurate information about the position and the company culture. A job description should be more than just a list of duties. It should also include the purpose of the role, important responsibilities, and necessary skills.
Here is how to create a compelling job ad that would attract the right candidate:
Clearly outline job responsibilities, required skills, and expectations.
Remove any requirements that are not a must.
Highlight your company's values and culture to attract suitable candidates.
Write the job description in inclusive language.
Recruitment Mistake#2: Looking for the Perfect Candidate
"I'll know the right candidate when I see them" that's a phrase we often hear from employers, but this mentality can bring more harm than good.
Sometimes, we get this idea of the ideal employee and hope for them to magically appear. However, this approach can be detrimental as it may cause us to overlook competent callipers and result in understaffing, which impacts our team's productivity and morale.
Recruiters call perfect candidates "purple squirrels" because they're so rare!
Instead of holding out for someone who checks every box, it's better to establish realistic standards – remember that some "normal candidates" can turn your business to gold when given the opportunity. Here is what you can do when you catch yourself having unrealistic expectations.
Revisit your list of requirements and pick out only the key must-haves. The new hire can always pick up or even learn those job-specific skills once they're on board.
Consider the importance of 'fit' compared to experience and skills. Sometimes, hiring someone with the right personality and work style that aligns with the company can lead to a better and more loyal hire.
Recruitment Mistake#3: Unconcious Bias
As humans, we all have our biases. But in recruitment, it can be a problem that can hinder finding the best candidate for the job. Employers often rely on personal likability or gut feelings instead of focusing on skills and qualifications. This can lead to overlooking exceptional candidates who don't fit the typical mold.
Also, keep in mind that job interviews can be intimidating, and it's important to remember that candidates are human and might feel nervous during the process.
To reduce the impact of unconscious bias and ensure a more diverse and qualified workforce, consider the following solutions:
Develop a structured hiring process with a standardized phone screening, comprehensive interviews, and reference checking.
Clearly define the criteria for success in the role and focus on these requirements.
Offer diversity and inclusion training for hiring managers and HR personnel.
Involve colleagues from diverse backgrounds in the selection process and encourage constructive feedback.
Also read: 6 Benefits of Diversity Hiring That You May Not Know About
Recruitment Mistake#4: Overemphasis on Qualifications and Experience
Whether you're dismissing an underqualified or rejecting someone because they are overqualified, the source of this issue is the same. Focusing too much on a candidate's qualifications and experience might make you miss out on other essential factors like adaptability, critical thinking, and cultural fit. Remember, qualifications don't guarantee a perfect fit!
Stressing over experience too much can deter top talent and even impact your company's reputation. But here are some tips to help you determine the perfect fit without focusing on the experience as a factor.
Look beyond qualifications and consider other factors like soft skills and cultural alignment.
Determine if any skills can be learned on the job or if prior experience is essential. For example, hiring someone who has the technical skills but has yet to work in the same industry before.
Implement comprehensive onboarding programs to train new hires and bridge skill gaps.
Consider the benefits of hiring overqualified candidates. For example, they will be able to grow your company faster. You will have a loyal person who can move up the leadership track quicker than a junior person.
Discuss long-term career plans with candidates to ensure alignment.
Be respectful and provide feedback to the unsuccessful candidates.
Recruitment Mistake#5: Looking for "Cultural Fit"
So many leaders and HR professionals have this misconception that a cultural fit is a team member who looks the same or people coming from the same generation or the same background, etc., which can be problematic.
Focusing on cultural fit during the hiring process can fester unconscious bias, promote groupthink, and lead to workplace toxicity and even hostility.
Although misused, the term "cultural fit" is defined as a skill to match an employee's ability to fit with the core beliefs, attitudes, and behaviours that make up an organization.
To choose a cultural fit without being biased, consider these tips:
Develop a clear profile of your ideal candidate, including skills, attributes, and fit cultural characteristics that align with your business's short and long-term goals and vision.
Use this profile to guide your screening and interview process.
Ask questions in the interview that would determine if the person is truly a cultural fit, such as:
Describe the environment in which you work best. (this will show you if your work setup is fit for them)
Describe your ideal boss or supervisor. (this will show you their perfect leadership style)
Why do you want to work for us? (this will show you if they are motivated by the same goals)
Which of our company values resonates most with you? (this will show you whether their values align with your team and business)
Recruitment Mistake#6: Confusing Equality for Equity
"I only hire individuals based on their skills and background. Hiring diversity quota is not my style." Employers often say something along those lines when the topic of hiring diversity groups comes up. But this can be so problematic!
Diversity groups face many barriers when it comes to entering and progressing in the workplace; giving equal opportunity to everyone is simply not fair. For example, a person with a disability needs an accommodation to perform and excel at their job, but many employers would rather go with someone else who won't cost them extra money – can you see the problem?
Likewise, in this day and age, and with all the knowledge we have today, many Canadian employers still resist interviewing racial groups, especially visible minorities, who are mostly newcomers in Canada.
Newcomers to Canada have the highest unemployment rate, which is 10.8% (compared to the 5.28% unemployment rate in 2022 for their counterparts). With this behaviour, highly skilled immigrants end up with jobs that are likely to be underemployed or get trapped in low-paid, informal jobs that fail to develop and fully utilize their skills and capacities. (which is essentially why the government of Canada recruited them to the country).
It's essential to recognize that each individual has different circumstances. That's why equity is crucial – it ensures that everyone has the support and resources they need to reach an equal outcome.
Equity recruitment allows for a bigger pool of callipers which can grow in your organization and lead to more diverse leadership. Equity help supports a more inclusive and positive culture, increasing employee retention and engagement.
How to practice equity in recruitment:
Embrace diversity in age, race, knowledge, gender, and background while considering the specific skills, strengths, and qualifications required for the role and the entire team.
Put some effort into making conscious choices to give more opportunities to those facing additional barriers to joining the workforce in Canada – it will change a lot of lives, and it'll say a lot about your business and also you as a person!
Partner with organizations that help underrepresented groups.
Recruitment Mistake#7: Insisting on Interviewing a Number of Candidates
Requiring to see and interview a specific number of candidates before making a decision can cause delays and may deter strong candidates. While it's perfectly normal to consider your options, having too many options can be overwhelming and unnecessary. When you do this, you put a good candidate on hold while waiting for more applicants and risk losing your best callipers.
You need to be empathetic towards candidates and their job search process. Top talent is a hot commodity and won't wait for long. Employers often lose top candidates to competitors due to indecisiveness and lack of communication, resulting in missed opportunities.
Here is what you should do instead to ensure you don't waste time or talent:
Focus on quality over quantity when evaluating candidates
Be flexible with your hiring criteria and timelines
Set expectations and communicate the hiring process if you expect delays but want to hold their interest.
Recruitment Mistake#8: Not Sourcing the Best Candidates
Whether you are using improper job boards, social media channels, or overpaying for a recruitment agency, not using the right tool will end up attracting the wrong candidates.
Deciding where to find candidates is a crucial choice. If you're looking for new grads who are early in their career, you'd likely find them by using social media. While experienced candidates are more likely to be accessible via traditional job boards or headhunting. Either way, you must utilize the right sourcing tool to save time and resources.
Instead of wasting a lot of resources using all the sourcing tools, focusing on the right ones will improve your candidates' quality and reduce the work required to hire them.
How to make sure you find the best candidates:
Research the best platforms for your industry and target audience.
Use a mix of job boards, social media, and professional networks to reach the right candidates.
Partner with organizations to help hire people you don't usually have access to. For example, most recruitment agencies headhunt the same people over and over again, but using different approaches can ensure you actually see different callipers.
Are you looking to attract the top candidates to add to your team?
At Career Edge, we match you with highly skilled candidates with many years of experience in different business areas, such as IT, finance, HR, and more. Ultimately, meeting your needs through a different solution that drives optimal results to match and retains top talent.
We offer a low-risk, personalized approach to helping you build a high-performing team that will help grow your team and business. Contact us today to get started!